Computer Music
---
The Computer Music group at LSI (Laboratory of Integrated Systems) is headed by Ruggero Andrea Ruschioni. The intention is to provide an academic site where composers, electronic engineers, computer scientists and others can interact and share experiences in behalf of this subject.
---
Current interests:
Data Sonification
Digital Sound Processing
Analysis and Synthesis techniques
Computer music languages
Special hardware development
---
---

The CERL Sound Group
The Csound Front Page


Computer Music Journal Home Page




The Silicon Highway , também em português: "O Caminho do Silício.


HRTF Measurements of a KEMAR Dummy-Head Microphone


The Mammoth Music Meta-List
AUDITORY home page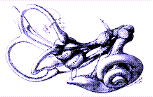 Music Resources on the Internet

ICMA Software Library

Music Instruction Software

Musica's Hotlist
---
Local FTP site - Synthesis packages, other related software and binaries for Silicon Graphics machines.
MIT FTP Site - Home of Csound. HRTF measurements and some audio applications.
CCRMA FTP Site - Lots of applications for NeXT machines, some Mac stuff. Stephen Travis Pope's MODE software, Spectral Modeling Synthesis Package, etc... Lots of fun!
Princeton FTP Site - Home of the Cmix package. Power Phase Vocoder sources. Turpentine, Turpitude processors. Fugue.
IRCAM FTP Site - Utilities for Mac, PC & UNIX. Some algorithmic composition software.
Norwegian network for Technology, Acoustics & Music FTP Site. - Great Site! Good Programs like Ceres and Mix for SGI. Applications for Mac, PC & Unix.
Carnegie Mellon FTP Site - Nyquist, Fugue, CMU MIDI Toolkit.
---
Computer Music In Latin America
---
Midi Section
---
Group members:
Post Grad Researchers:
Ruggero Andrea Ruschioni
Project: Sonifying Computer Animations: An Integrated System.
Regis Rossi Alves Faria
Project: Applications of Wavelet Techniques to Analysis and Synthesis in Computer Music.

Undergraduate Students::
---

LSI Homepage (Laboratory of Integrated Systems)


University of São Paulo
---
Comments & Questions to:

Ruggero Andrea Ruschioni (roger@lsi.usp.br)